6 Tips to Help You Choose the Right Outdoor Furniture
---


Great outdoor furniture can brighten up your outdoor spaces and create an inviting atmosphere to drink and dine with friends and family. Just some simple wicker outdoor furniture, a few cosy pillows and a classic rocking chair can transform your outdoors into a family room during the warmer months. If you're looking to convert your outdoor spaces into a long-term inviting environment, read on to get some valuable tips: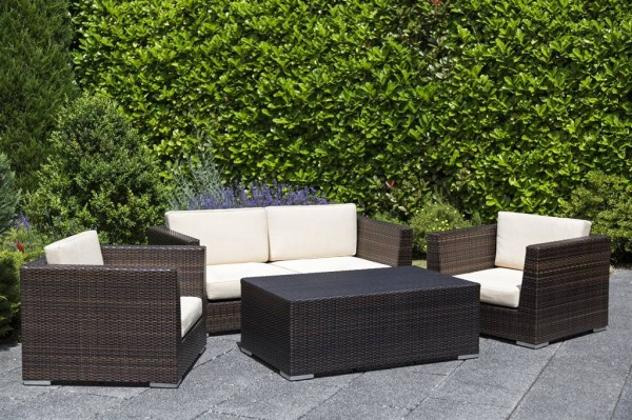 1. Start with a List
Write down your main objectives to use your outdoor space. These could include a dining area during summers, a reading nook, a great place to celebrate parties with friends, etc. Once you have a clear vision for the space, it will become easier to buy the right furniture.
2. Opt for Easy Care Solutions
Your outdoor furniture should offer more comfort and relaxation than stress about maintenance. Wicker furniture care is relatively easier as they can sustain any kind of weather nature throws their way. Such furniture will look great for years to come and will demand minimum time and attention from your side.
3. Storage Space
There will be times when you won't need your outdoor furniture and for such instances, you should consider the storage space around your garage, basement or inside the home during off seasons. If you don't have enough space, it's better to buy foldable furniture for compact storage.
4. Quality Matters
While it may be tempting to choose the cheapest patio furniture in the market, remember that it may lose its colour and charm in the sun in just 1 or 2 years. Always look for quality products that will be more durable in harsh weather conditions as well.
5. Buy a Rug
Just like your indoors, you can now invest in outdoor rugs that add a personality to your spaces and keep your furniture looking great! Choose a quick-dry rug built for outdoor weathers and you will be amazed at the charm it lends to your patio.
6. Two-in-One Products
If you're going to use your outdoor spaces frequently, you might want to invest in products that can be used for dual purposes. Some wicker outdoor furniture like ottomans can offer extra seating during a barbeque party or a bench can be used as a stand-alone item or a dining table during an alfresco lunch. Wicker furniture is one of the most comfortable, durable and convenient options you can select for your outdoor spaces.
Follow these simple tips to enjoy your outdoor furniture summer after summer!
---
Leave a comment