A Buying Guide to Choose the Best Wicker Sun Lounge
---


When you simply desire to roll on under the warmth of the sun, all you need is a comfy sun lounge. You can relax in the sunshine on the reclined seating of this lounger and enjoy your garden-side hours in complete serenity. The options are galore for selecting the most comfortable and stylish sun lounge. However, there are many reasons that can compel you to buy wicker sun lounge for your outdoors. Wicker refers to woven furniture made from natural or synthetic materials. Obviously, natural wicker is always a preferable choice. It is made from sea grass, rattan, or any other natural material. These materials are woven around the metal tubular frames. Needless to say, they are absolutely lightweight and versatile. When looking to buy natural wicker lounge, here are the things to be considered: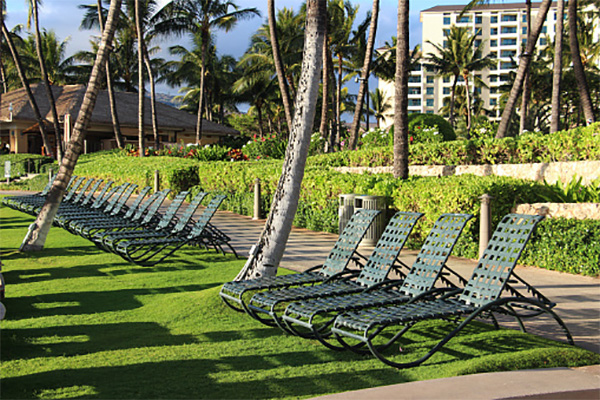 Select the Right Frame:
The selection of frame must be carefully done to ensure durability of your sun lounge. As mentioned earlier, wicker furniture is made by weaving the natural or synthetic materials around a sturdy frame. In this regard, you can choose aluminum or stainless steel frame. The former is durable, lightweight, and rust-free. Stainless steel is a cost-effective alternative. Here, you must go for powder coated metal frame. The process of powder coating reduces the chances of chipping, rusting, or color fading in your outdoor furniture.
Selecting the Right Weaving:
There are many weaving patterns that you can choose in your wicker sun lounge. These options include flat, half round, and narrow round weaving. Here, flat rattan is considered to be the best alternative because it is lightweight. The color and texture options are also varied in weaving of wicker furniture. Always choose a product that represents your style. Also, prefer buying UV-stable rattan to withstand the blistering summer heat. The weaving of wicker rattan is quite challenging. It must be straight and tight. Never invest in a sagging lounge. Don't forget to check the under-seat lattice of the wicker lounge.
Check the Cushioning of Wicket Lounge:
The cushioning of your sun lounge must be extremely comfortable. Here, you have two choices, viz. sandwich foam and regular foam sponge. Sandwich foam is a sturdy option because it uses foam along with Dacron material. Check the thickness of cushions and prefer buying washable cushion covers. Never use low-density foam because it can be discomforting for you.
Check the Cushion Fabric:
The fabric of cushion must be durable and affordable. Polyester is a common choice but it lacks the element of durability. It can fade under the direct sun. In this context, you can opt for 100% acrylic fabrics and Sunbrella fabrics that are highly sun-resistant.
When looking to spruce up your outdoors with an enchanting wicker sun lounge, follow this guide and enjoy your time.
---
Leave a comment