Arcade Machines: Why They Make A Good Investment
---


Arcade games are one of the earliest forms of video games. You can usually found them in entertainment and amusement parks. With time, continued development has been made to these gaming machines. More games are added each year making them never out of time. In the business aspect, arcade game machines can bring in continuous income to your business.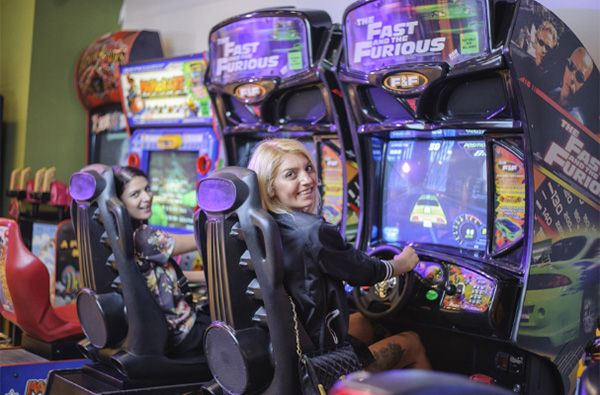 These machines are an all-time favorite among the youth. Maintenance of these machines is not hard, and it can be updated from time to time. Thus, investing in them is a great way to earn extra income. It's suitable an individual who wants to make some money without having to spend too much time managing a business. The machine can provide you with substantial income with little effort. For this kind of business to become successful, all it takes is some capital to purchase the machine and a really good location.
Places where arcade machines can generate income
In businesses where customers have to wait for some time, arcade machines are such a wise conjunction business along with the mentioned businesses. You can set them up in places like in coffee shops, restaurants, and coin laundry shops. Customers will never lose their patience in waiting as playing video games in arcade games is very enjoyable. Common choices for these competitions are martial arts games and racing games. Definitely, an arcade machine is a quality investment that never expires.
In crowded places, arcade machines for sale are a good investment too. People always look for entertainment and playing video games never gets out of the options. Among the youths, it's a common habit to spend time playing arcade games after school and during weekends. They usually come in groups, and they establish competition between each other as some arcade machines are interconnected for player versus player cases.
These machines are fun crowd pleasers and sure-fire moneymakers. They are attractive look and have music which draws crowds. This excites people of all ages. Because most of the machines have a competitive high-score system, it encourages more people to pay up and try to beat the record.
If you are thinking of additional income for your shop, an arcade machine is a good bet. Remember that video games industry is rapidly expanding in the business market. So, take advantage and sway along with the modern time. Fast development of technology has created extensive and best choices for entertainment among the consumers.
When you place them in high traffic areas like bars, malls or amusement parks, arcade machines can be a highly lucrative venture for people who are looking for a business opportunity. As an entrepreneur, you can suggest a high traffic area where you think the arcade machine will be able to attract a lot of people. Or, the supplier can recommend a good location for them.
Therefore, video games have a bright future in the market. If you want entertainment at your home, you can have an arcade machine installed. Make fun part of your household and business; add happiness to your life!
---
Leave a comment