Things You Need In a Golf Set
---


Do you have dreams of becoming a golfer? Then owning a golf set should be high on your to-do list. You need to spend each day getting closer to your goal. One of the best ways you can handle this is by owning the equipment you need for the game one of which is a golf set. Then, it is important to know what a golf set comprises of. It will make it easy for when you when out in the market to buy one.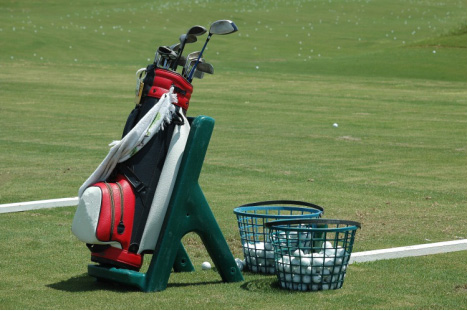 Different equipment is required for playing golf among which are the components in a golf set. These will be very useful in making your experience with golf better while on the golf course. Being with the right equipment is an excellent idea which will help you become a better golfer in no time. Let me take you through what you should expect to be in the golf set.
Irons
These are mainly used to take short shots. Golf requires two kinds of irons including the forged blade and cavity back blade clubs. Since you are a beginner, a cavity back blade will work well for you. You also need to use a graphite shaft with the irons. It helps in achieving better accuracy. Pro golfers mainly use stiffer shafts.
Woods
When looking at taking longer shots, then woods should be part of any men's golf sets. Clubs in this material are made for such purpose. Beginners are advised to go for large head clubs. They help to increase your chances of accuracy when in a swing.
Putters
Taking approach shots, you need putters mainly when on the green. They are valuable on the field since you are going to use them more often. Pro golfers have various kinds of putters in their golf set. These are based on their experience in recent games and conditions. There are putters in four models though a regular golf set contains only one. You can make an effort to try out all those before selecting the one which works best for you.
Wedges
You also need to have wedges in your golf set. These are made of iron and have a loft greater than 50 degrees. Wedges are classified into job, pitching and sand wedges. They are good equipment for shots which are out of a putter's range. Pro golfers usually have two wedges in their golf set including a sand and pitching wedge.
Hybrids
A cross breed of wood and long iron, hybrids are an important item in any golf set. They are highly specialised in giving a greater performance in controlling distance and accuracy. A combination set with -3 or -4 long irons can be substituted with a utility club design. It makes the perfect choice for beginner golfers.
Owning all these clubs will not be enough if you do not have anything to move them from place to place. Therefore, you badly need a golf bag. It is something you will require badly while on the golf course.
---
Leave a comment