Your Guide to Buying a Stand-Up Paddleboard
---


Stand-up paddle boarding is the world's fastest growing sport. Stand up boards(SUPs) are engineered to be stable, rigid and help the paddler maintain maximal balance even while standing. They are easy to use, and versatile, making them perfect for people with varying interests and levels of experience to try.
So why not dive in and look for that perfect and cheap SUP from a store you trust?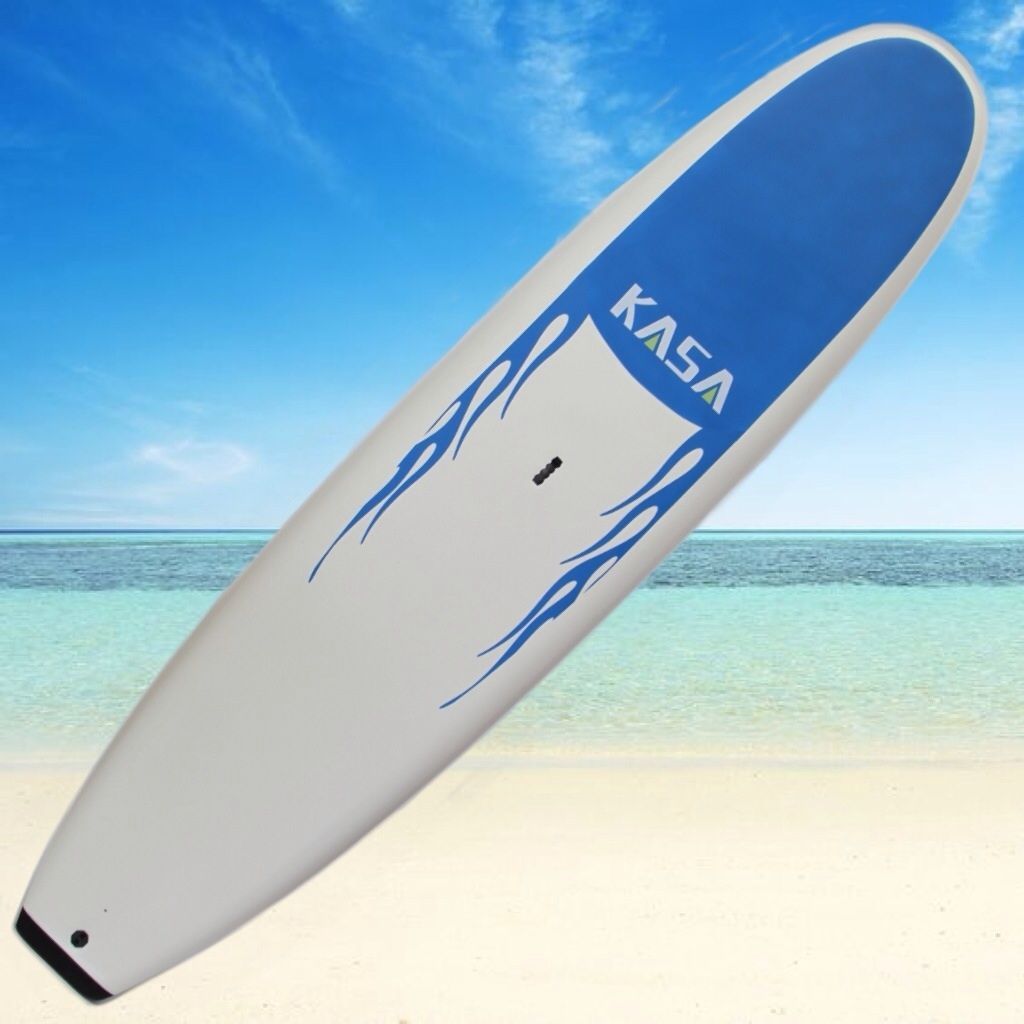 What are you using the board for?
You can use your board for many things. From SUP Yoga or racing or a relaxing paddle or surfing or even kayaking – there are so many options.
Accordingly, you could choose a wider yoga SUP board or a narrow touring SUP for racing or a pointed-nose flatwater SUP for open-ocean paddling. Shorter SUP surfing boards are meant for intermediate and advanced paddlers, while the large and versatile all-around SUPs are the best bet for beginners.
Volume:
The volume of a paddle board, measured in litres, is an indication of how much weight the SUP board can float. To get an idea of the approximate volume that best suits your weight and skill, follow this formula:
Beginners = weight (kilograms) x 2
Intermediates = weight (kilograms) x 1.7
Advanced = weight (kilograms) x 1.3
Solid SUPs:
Solid boards are made from foam, hard plastics and fibreglass. With them you can get straight out on the water with no preparation. They are stable against choppy conditions and give a great performance on speed and endurance.
However once damaged they can be difficult to repair and they're also not easy to store/transport.
Inflatable SUPs:
Inflatable SUPs have PVC exteriors with drop-stitch construction that create an air core. They come with a pump for inflating the board and a storage bag for when you're not using them. When inflated these SUPS are surprisingly rigid and durable but also light. An inflatable SUP is great for easy storing, travelling and is a comparatively cheap SUP.
However, they're not fully compatible with big waves which gives some paddlers a less stable feel.
Fin:
Your SUP's performance also depends on the fins which help track in a straight line, add stability, and can also add speed when catching waves. In general, larger fins provide more stability and a smaller fin provides better maneuverability.
For flatwater paddle-boarding you need at least one large fin. SUPs designed for surfing have a three-fin setup that allows for better control and tracking. During racing, straight and stiff fins give better control in downwind or choppy conditions. Inflatable SUPS have one to three fins made of flexible rubber that are detachable.
These were some things to keep in mind while deciding on an SUP for you.
---
Leave a comment